MICRO TYPE
The roof panels with small 25mm corrugation underneath are designed to enhance the strength of the roof and are suitable for applications that require longer roof spans. Additionally, they feature specially designed joints that ensure 100% leak-proof protection, specifically tailored for roof panels. These roof panels provide excellent waterproofing capabilities while maintaining structural integrity.

MATERIAL SURFACE
The material is made of galvanized steel. Coated with two layers of polyester. The result is durable to use even when exposed to sunlight and high temperatures. And withstand all weather conditions and have a long service life. with off-white as the standard color.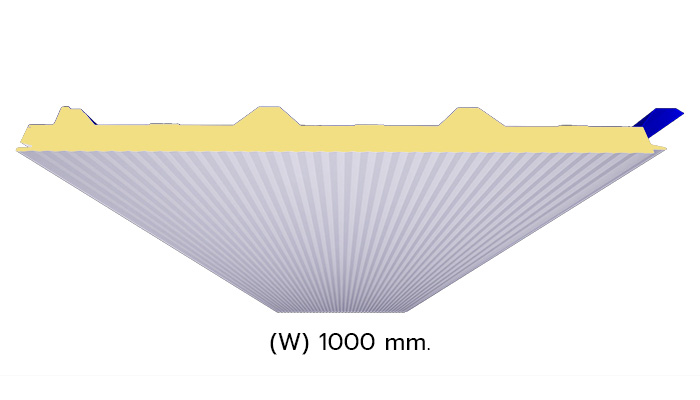 Technical Information of Sandwich Panel
Product Name :
Roof Panel Skin Micro.
Application :
Roof panel
Available Thickness :
25 , 50 mm. 
Thermal Conductivity :
0.0176 Kcal/m2 hr. oC 
Interior :
PPGI with 100 microns PE Protection film 
Exterior :
PPGI with 100 microns PE Protection film 
Joints :
Secret Joints
Core Material
Material :
Polyisocyanurate(PIR) Foam