FLAT TYPE
Our sandwich panel is made from Polyisocyanurate(PIR) Foam, which has excellent heat insulation and fire resistant properties. Our roof panel is lighter in weight when compared to tiled roofs. The joints of our roof panels are Secret joints, which have been designed to prevent roof leakages and are resistant to all weather conditions.

MATERIAL SURFACE
The Mesa roof sheet has added corrugations on the inner surface of the Sandwich Panel roof, which increases the strength of the roof with the width of corrugation at 46 mm.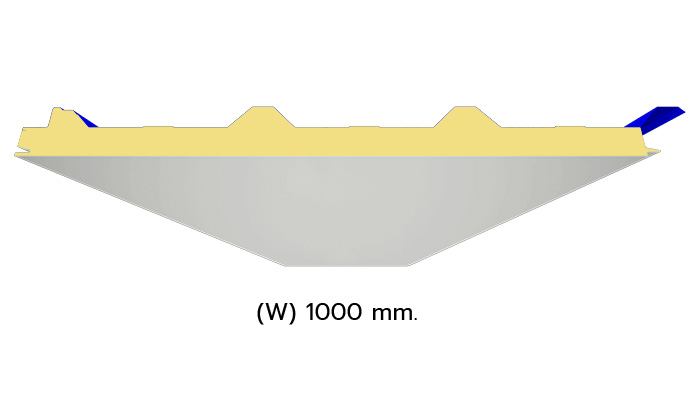 Technical Information of Sandwich Panel
Product Name :
Roof Panel Skin Standard.
Application :
Roof panel 
Available Thickness :
25 , 50 mm. 
Thermal Conductivity :
0.0176 Kcal/m2 hr. oC 
Interior :
PPGI with 100 microns PE Protection film 
Exterior :
PPGI with 100 microns PE Protection film 
Joints :
Secret joints
Core Material/ฉนวนโฟม
Material :
Polyisocyanurate(PIR) Foam