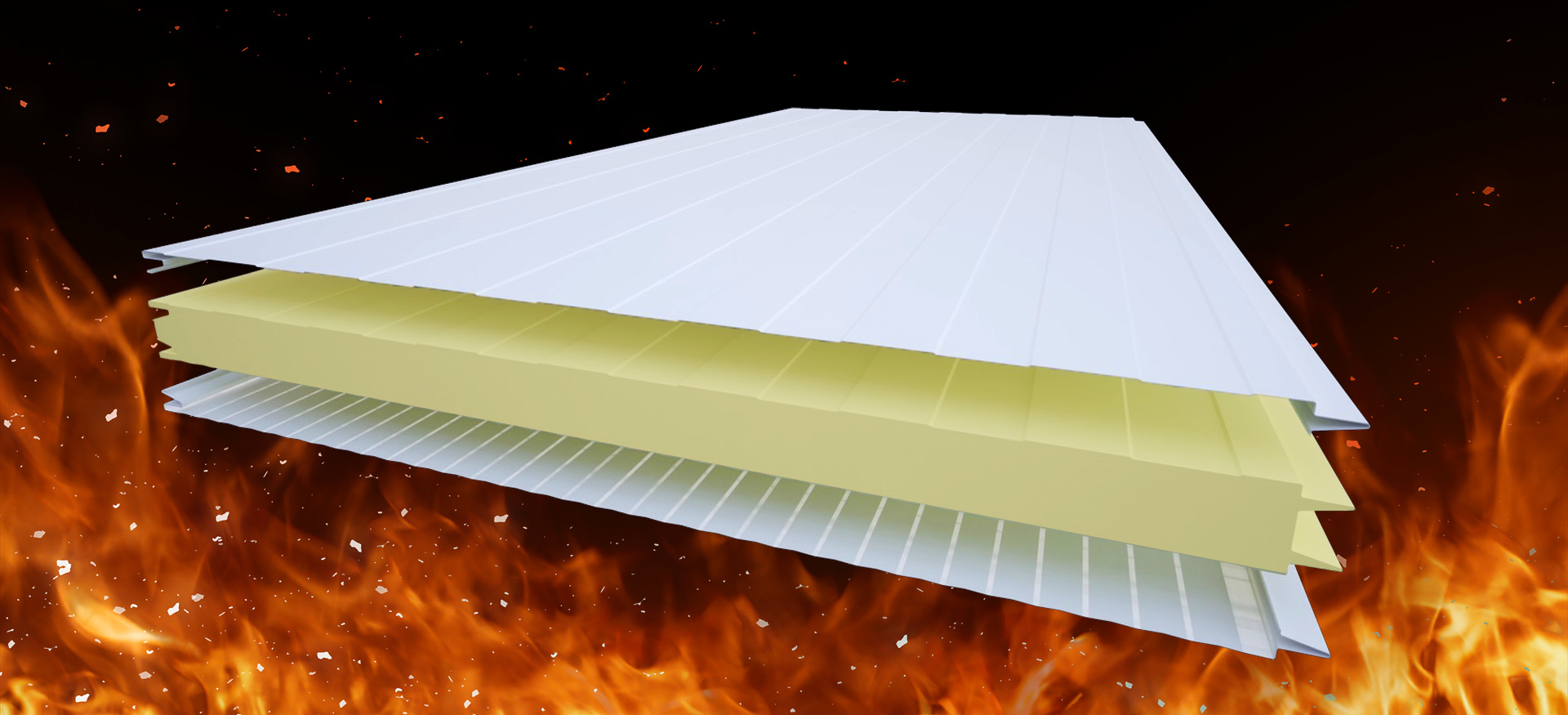 Properties of PIR
PIR foam (Polyisocyanurate) is a highly heat-resistant material due to its chemical structure resembling a ring. which enables it to withstand heat and resist flames. This property allows the fire to stop and extinguish itself when ignited. Additionally, PIR insulationhas low smoke generation, making it an preferred choice for industrial. its efficient fire resistance and lightweight nature help reduce the structural load within buildings.

Test Details according to EN 13823:2020 Standard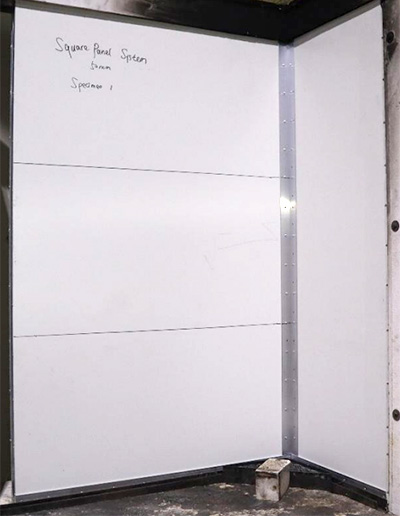 Sample sandwich panel before starting testing.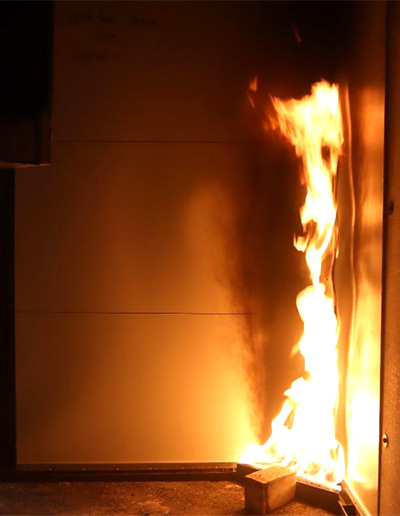 Sandwich panel samples were burned for 10 minutes.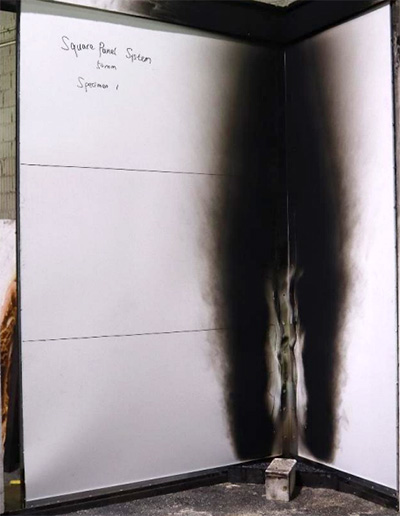 Sandwich panel samples after testing It will be found that the burning point will not spread the fire. And quickly extinguished at the end of the experiment.